WHAT IS THE KETO DIET?
The Keto Diet is another form of a low-carb diet that relies on foods with a higher fat content. Eating a diet that is mainly higher fat and protein with little to no sugar creates a metabolic state called " KETOSIS". Ketosis is the metabolic state where your liver breaks down fat into Ketones.
Your body uses these ketones for energy rather than sugar.  Any sugar that is in your body is consumed by your brain.  Your body will look for other sources of energy when sugar is low.  Your body will use ketones to give you the energy needed for daily activity.  Hence, you will burn fat.
Burning fat will lead to fat and weight loss.
WARNING: ALWAYS CONSULT WITH YOUR MEDICAL DOCTOR BEFORE GOING ON ANY DIET OR FITNESS PLAN.
BEST KETO FRIENDLY FOODS FOR THE KETO DIET:
KETO VEGGIES
Lettuces
Avocado
Spinach
Bok Choy
Cucumber
Broccoli
Asparagus
Brussel Sprouts
Green Beans
Kale
KETO FATS
Avocado
Olives
Nuts, Nut Butters
Hemp Hearts, Flax, Chia seeds
Coconut
Oils (avocado, olive, coconut oil)
Butter
Cream
Animal Fat
KETO PROTEIN
Chicken
Fish
Beef
Poultry (dark meat)
Organ Meat
Cheese
Yogurt
Edamame
Tofu
Pork
Bison
KETO FRUIT
Raspberries
Avocado
Lemon
Tomatoes
Strawberries
Watermelon
Cantaloupe
HOW TO STAY CONSISTENT ON A KETO DIET?
Anyone who diets knows that staying consistent for more than 14 days can be difficult. Difficulties are created by everyday life stresses like time, events, family emergencies, boredom, lack of motivation, no food left and the list goes on.
So, lets take a look at 2 options to stay consistent and make a KETO DIET easier.
KETO DIET OPTIONS:
KETO MEAL DELIVERY: DIET TO GO
DIET TO GO makes eating a keto diet easier. No mess to clean up or groceries to buy. Simply, pick your meals and get them sent right to your door.
Is a company that provides customers with fresh, delicious, low-calorie, nutritionally balanced meals to help them lose weight or simply support an already healthy weight and lifestyle.
Their Keto Diet Option is called the KETO-CARB30
The KETO-CARB 30 menu makes KETO DIET eating easy by sending you meals with an average of 30 net carbs and 1300 calories per day. These meals are predominately protein and fat rich so your body goes into ketosis.
We found a 10% Off Special for First Time Customers. CLICK HERE TO GET 10% OFF YOUR KETO DIET PLAN.
2. CUSTOMIZED KETO DIET PLAN: CUSTOMKETODIET
THE CUSTOM KETO DIET is a brand new program that helps you create your very own keto diet plan based on food preferences, daily activity levels, height, weight and target weight goals.
They use scientific research and proven studies to create personalized ketogenic diet plans that will give you the fastest weight loss based upon you and your needs.
Here's what you will get:
An eight-week meal plan created based on the expertise of certified nutritionists, personal trainers, and chefs.
Meals that have calorie and macronutrient content tailored to you specific situation and goals.
A nutrition plan with food variety to ensure you will get a wide range of nutrients and boost the likelihood of sticking to their diet.
Meals that are based on personal food preferences to make their diet enjoyable and help you stay on track with their plan.
Detailed recipes with step-by-step instructions to make meal preparation super simple (no prior cooking experience needed).
A downloadable shopping list each week that details every needed ingredient you will need in the upcoming seven days.
Options on how to customize every meal even more to suit your taste buds.
You'll learn what to eat every day to reach your goals in the fastest and most enjoyable way.
CLICK HERE TO LEARN MORE TO GET A PERSONALIZED KETO DIET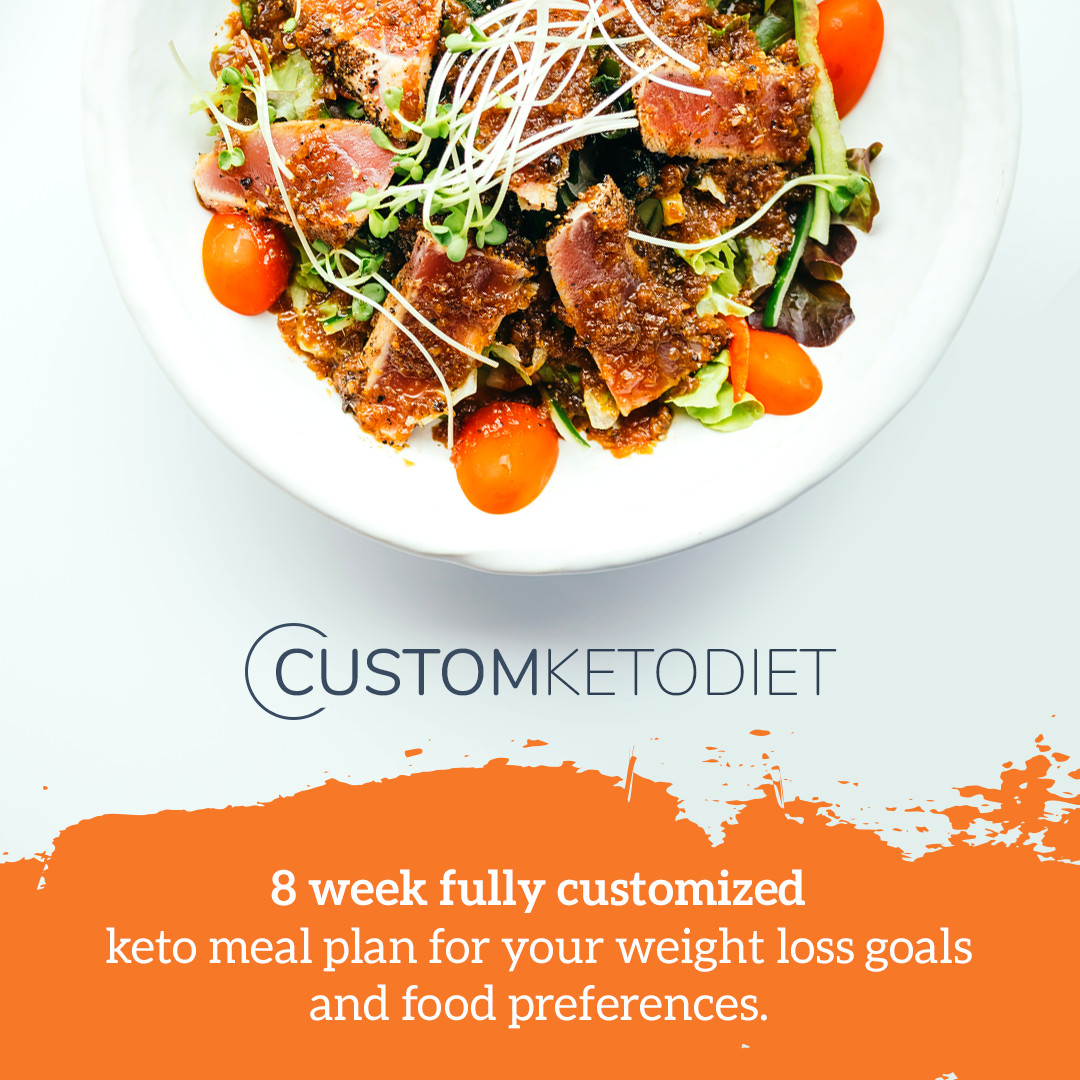 These diet above are options to help you start and/or stay on your keto diet journey. Losing weight takes action and consistency. Make sure to workout out while eating less calories to build muscle. Lean muscle will help you burn more fat.
MORE FOOD DELIVERY OPTIONS TO LOSE WEIGHT
Shop Blue Apron